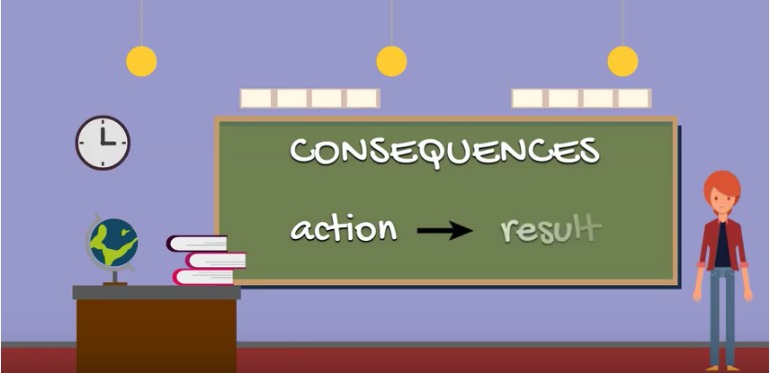 CONSEQUENCES SHOULD BE A RESPONSE TO INAPPROPRIATE BEHAVIOUR.
IT SHOULD NEVER BE A PUNISHMENT
YOU CAN'T PUNISH A CHILD INTO BETTER BEHAVIOUR
OTHERWISE YOU WILL END UP WITH POWER STRUGGLES
Use Only One Consequence at a Time
Instead of consequence stacking wait to give consequences when everyone is calm and then pick one thing that will be an effective motivator for your child.
Consequences Are Most Effective If They Are Time-Limited and Task-Oriented
What this means, in the simplest form, is that if you take something away, your child should know what specific behaviour he or she needs to show over a specified short-term period of time in order to earn it back.
They don't always need to be harsh, just logical, so that they learn from the experience and are dealt with respectfully
Make Consequences Related to the Original Behaviour
For example, if he's been breaking curfew, he needs to show that he can come in at an earlier time for seven days in a row before you raise the curfew back to a later time.
If consequences are not seen to be related and relevant to the behavior they can be seen as punishment ie. "You just broke your brothers favourite toy, there will be no iPad for a month". There is no logical cause and effect or connection between breaking a toy and losing iPad privileges
Better problem-solving helps your child act differently. And in the future is the key to lasting behaviour change. Giving consequences and rewards is a tool that can be used to keep your child in agreeance.